The 2021/2022 UEFA Champions League season is done and dusted as Real Madrid claimed their 14th title at the expense of Liverpool in Paris and on the quest for the Team of the Season, the UEFA Technical Observer Panel have made a selection on the best-fitting roles according to sofa score stats.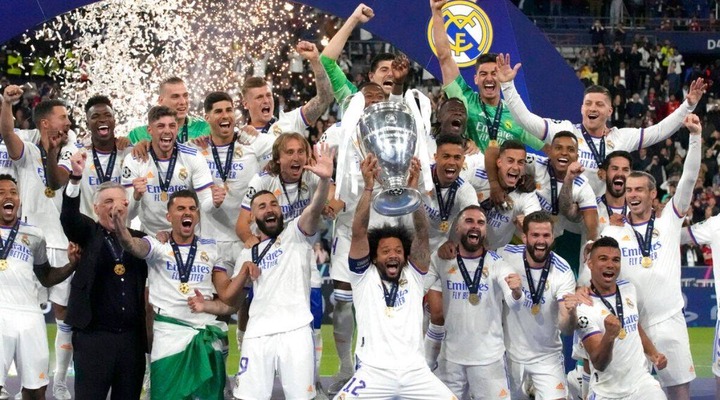 A team of 11-fielded players – the selection made was derived from four teams -[Liverpool, Real Madrid, Bayern Munchen and Manchester City]. Reigning Champions Real Madrid made the most dominant of six stars, followed by Liverpool with three, and each from Manchester City and Bayern Munchen respectively.
Led Real Madrid to their 14th title glory, Thibaut Courtois, Ferland Mendy, Eder Militao, Toni Kroos, Karim Benzema and Vinicius Junior was recognized alongside Liverpool trio – Ibrahima Konate, Trent Alexander-Arnold and Mohamed Salah. Kevin De Bruyne and Joshua Kimmich from Manchester City and Bayern Munchen.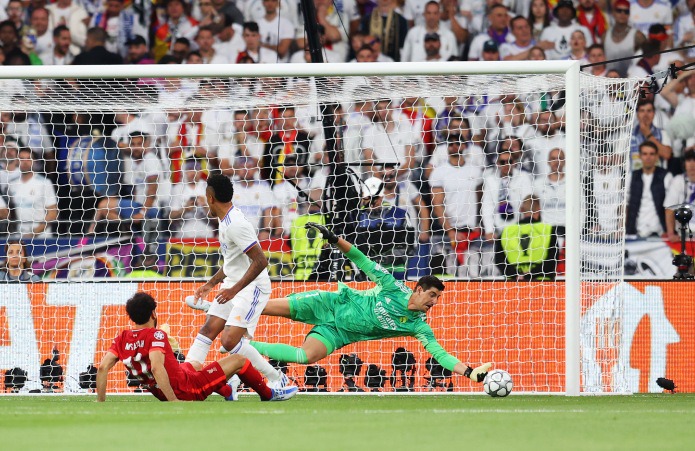 Shadowed the goal post in previous outings and the finals, Courtois heaved in the goal post with 5-recorded clean sheets, and 59 total saves in all encounters this season.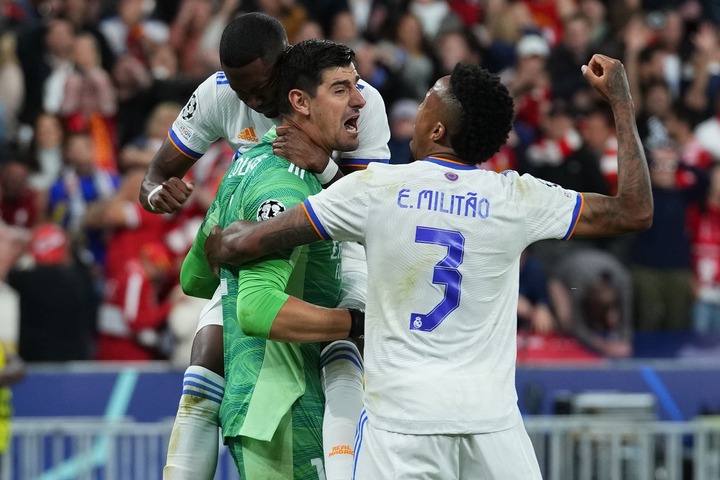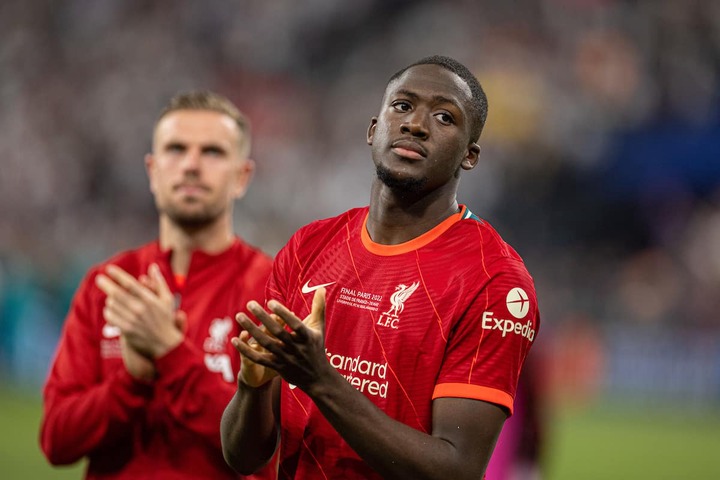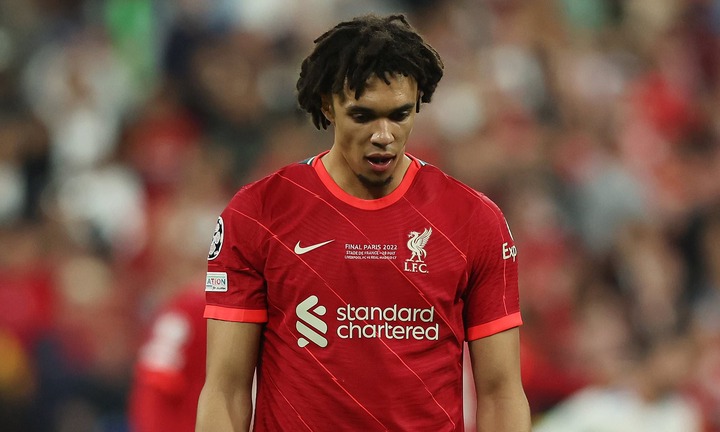 Four pack of defenders – Ferland Mendy and Alexander-Arnold were deployed to the fullbacks, Konate, and Militao as centre-backs. In fullbacks, Mendy and Arnold oversaw 10 and 9 outings in the competition, registered 3 assists each and defence accuracy of 91% and 82% respectively. Konate and Militao, on the other hand, rocked solid each side defence force in 8 and 12 appearances keeping clean sheets of 3 and 4 alongside accuracy in defence of 87% and 86% respectively.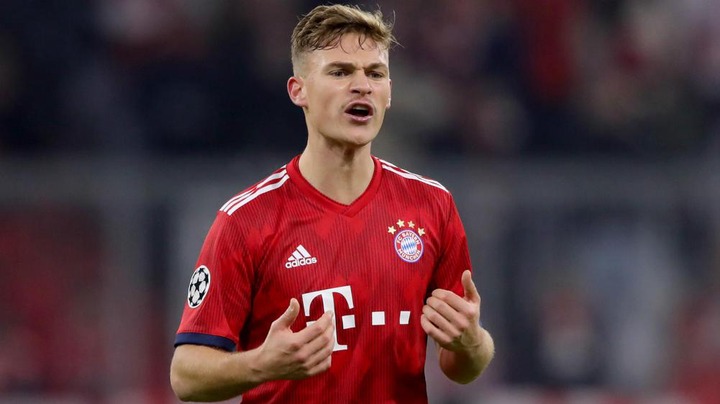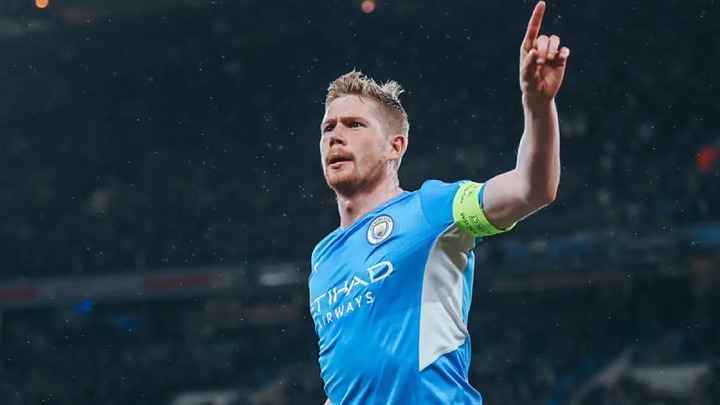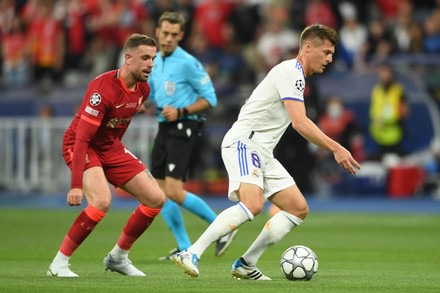 In midfield position rounded up to three stars – Kimmich, De Bruyne and Kroos heave in sight. Kroos and De Bruyne engrave the central role with an overall pass accuracy of 94% and 86%, 2 and 5 goal involvement in 12 and 10 outings. Likewise with Kimmich in the holding role – twice team of the player, per game stats of -[2.5 key pass, 2.0 interceptions, 2.4 tackles, 101-touches] and an overall match accuracy of 90%.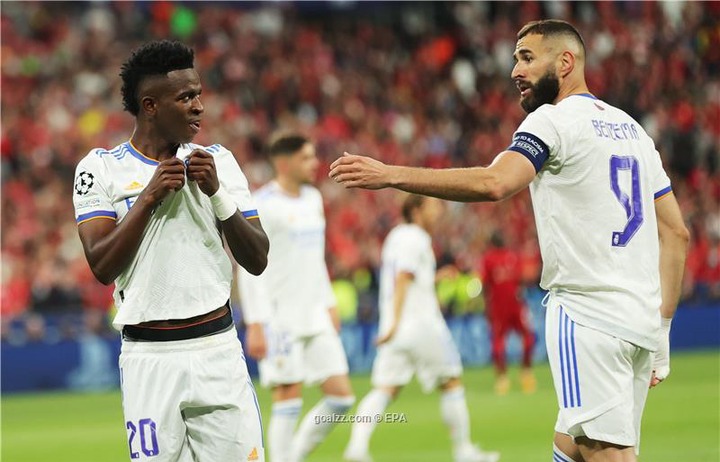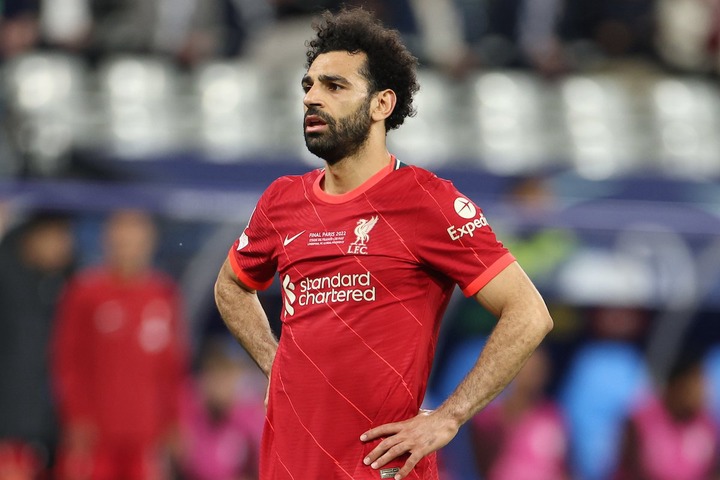 In the final third were – Benzema, Vinicius and Salah. The Frenchman recorded the best game stats of 8.05 ratings, 17 goal involvement, 3.8 shots per game and emerged as the top scorer. Vinicius and Salah both also were on the clock with 10 registered goal involvement. Vinicius in addition was honoured as the top assisted player on the account of 6.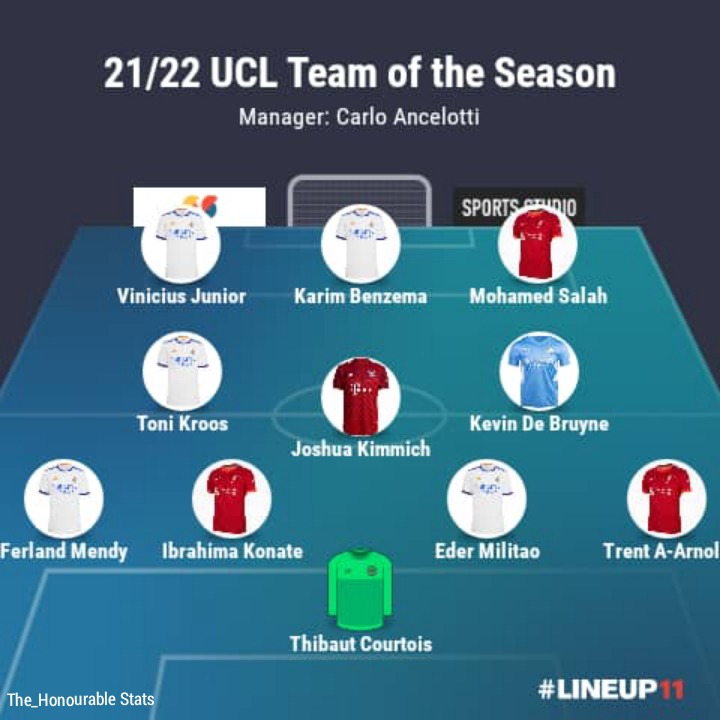 Source: Sofa score stats