In a special football event organized by UEFA for the third time in history [1985, 1993, and 2022], Argentina under the leadership of head coach and former player – Lionel Lionel Scaloni have emerged as 2022 Champions after defeating Italy by 3-0 – thanks to Lautaro Martinez, Lionel Messi, Angel Di Maria and substitute, Paulo Dybala – goal involvements.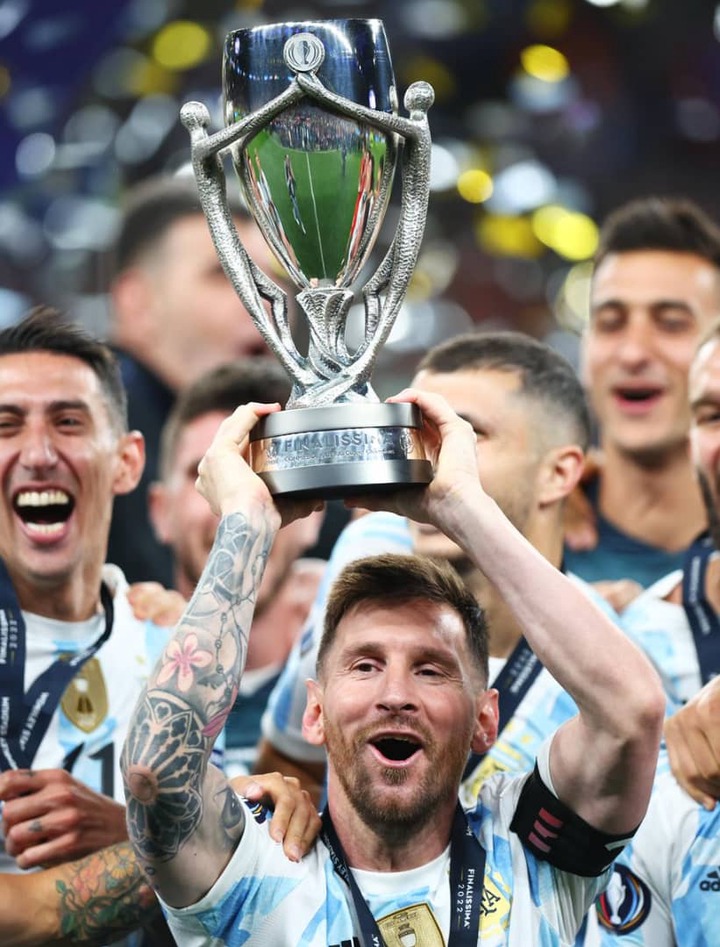 UEFA's motive behind this special event [the CONMEBOL-Cup of Champions] focused on the 2021 European National team champions. Italy won the 2021 European Championship undefeated going all the way to beat England in the final on 3-2 penalty shoot-outs after 120 minutes of a tough battle with a scoreline of 1-1. Likewise, Argentina won the 2021 Copa America Champions also with an unbeaten record to win its 15th Copa America title in history at the expense of Brazil in the final by 1-0.
Detailed information on match statistics: Argentina at end of the match recorded the best stats of 53% in ball possession, 17 shots in a total of which 10 were on target, 4 corner kicks and other relevant stats. Lautaro Martinez delighted the Argentines after stressful 28 minutes in play assisted by Lionel Messi. 16 minutes afterwards [46th] Angel Di Maria doubled up courtesy of Lautaro Martinez and in the latter part of the game substituent, Paulo Dybala hopped on the last goal at the 94th minute assisted by Lionel Messi.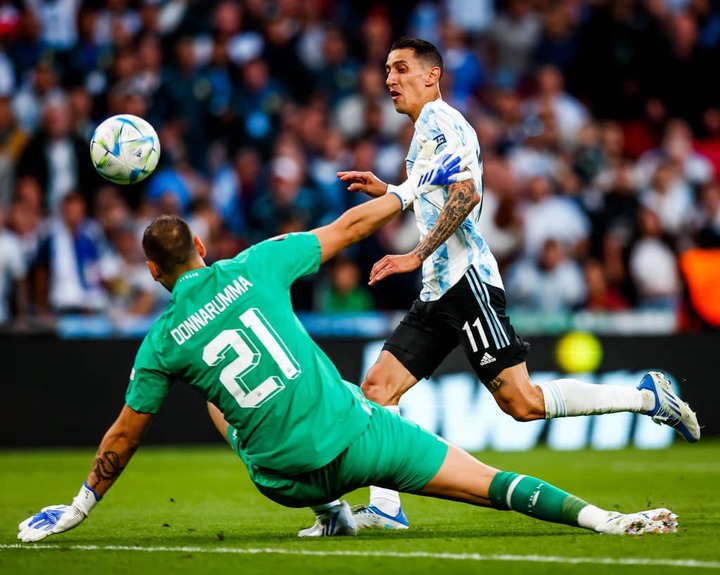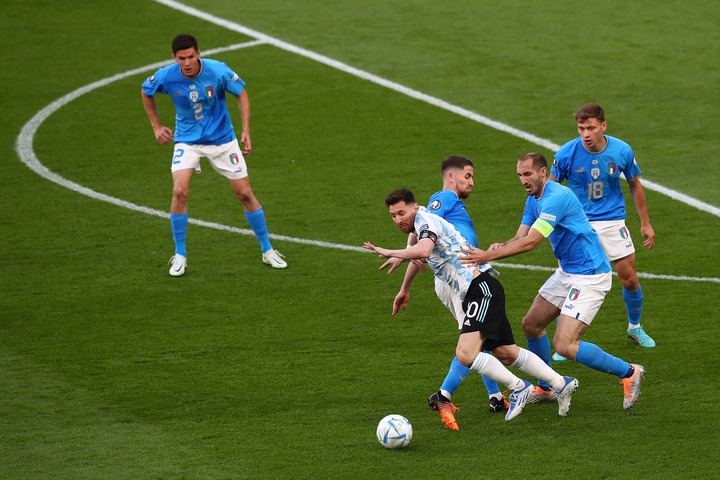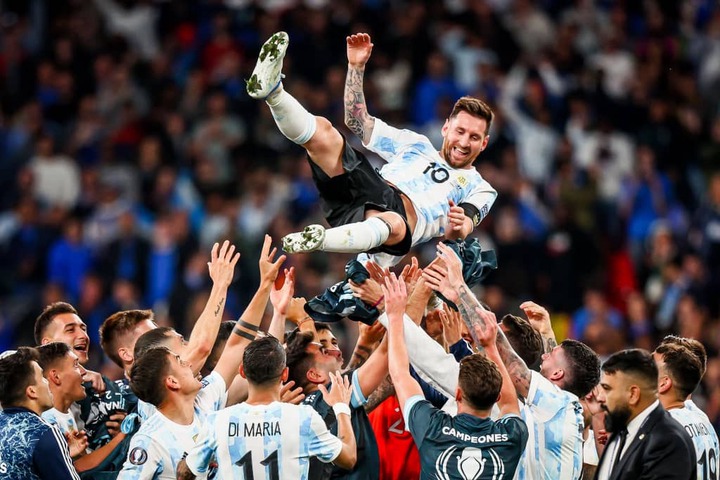 As a tradition in football where a player is selected and honoured at the end of the match as the player of the match – The captain of the side Lionel Messi emerged.
What are the words to describe Lionel Messi winning his second national trophy in a row [2021, 2022]?.