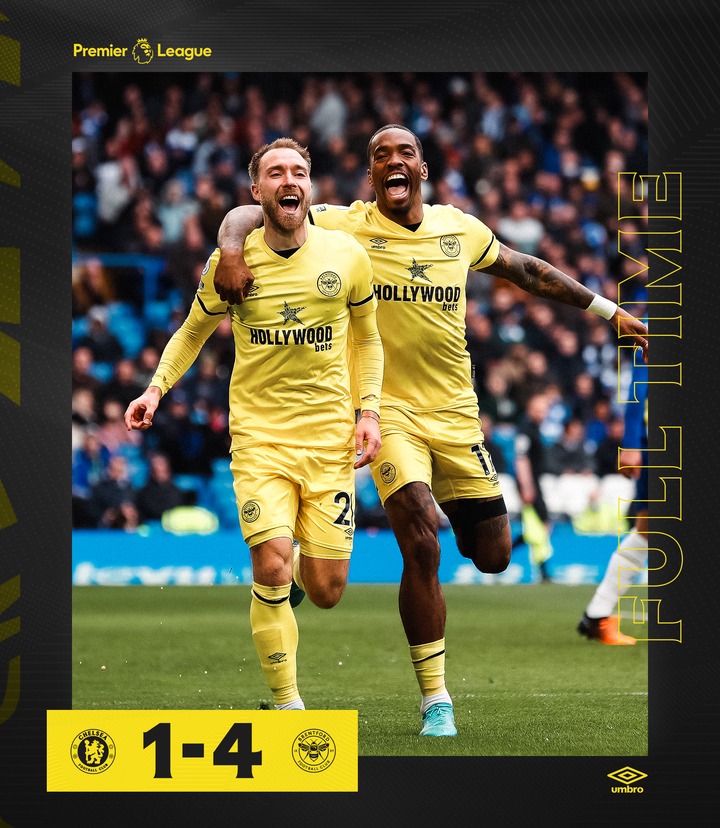 There was a dream come true for Brentford today at Stamford Bridge after coming from a goal down to score three goals within a 12-minutes time frame and further topping up in the 87th minute making 4-1. It was a standout and a bold performance from 'The Bees' this season.
The first half was very tense and tough as both sides settled at a goalless draw with Chelsea holding up the game with 70% in ball possession along with other relevant statistics in their favor.
However, in the second half, things quickly changed right after Antonio Rudiger's thunder-strike from inches outside the box in the 43rd minute which got the Blues very excited and highly spirited, especially preparing for a tough clash on Wednesday night in the quarterfinals of the UEFA Champions League against Real Madrid. Exactly 12-minutes after conceding, Brentford found the target on three occasions with Vitaly Janelt coming in with a brace as a wing-back and former Tottenham Hotspur midfielder Christian Eriksen also on target which was a very devastating moment for the Blues. And as they tried to square up, DR Congo Yoane Wissa topped up just two minutes on the pitch shaming the Blues on home soil.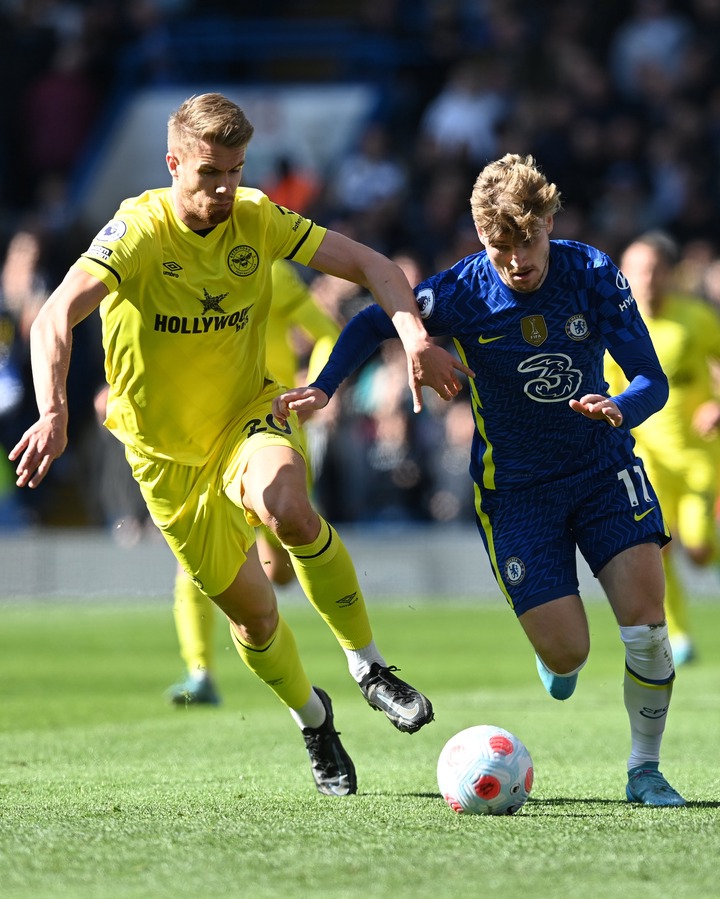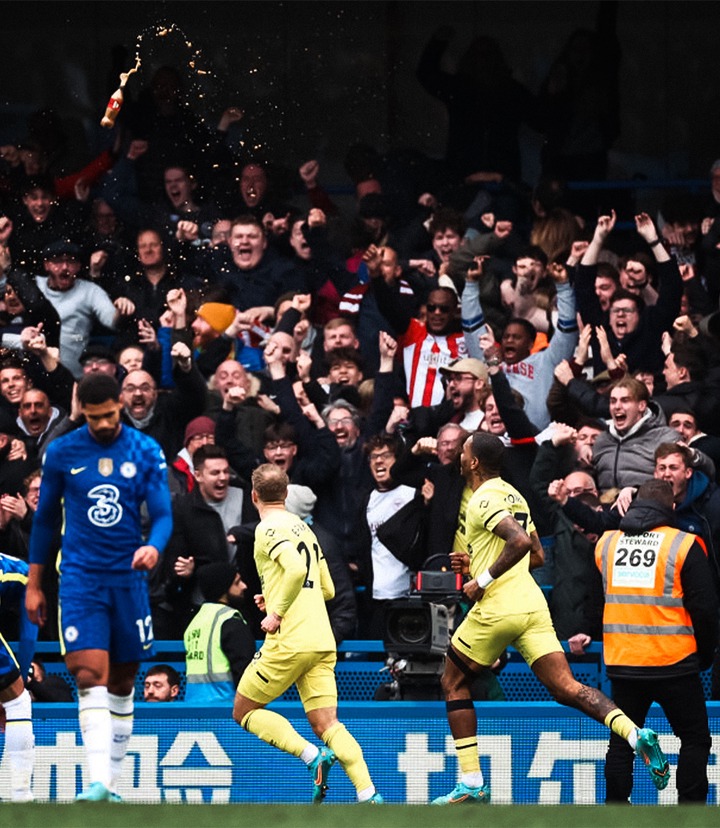 Why Chelsea Loss
The question most people are looking for answers to! is why a dominant team should be beaten by 4-1 at their own stadium.
The answer is quite simple – right after struggling to penetrate through Brentford's half, the Blues were somehow given specific instructions after the break to play all out due to Brentford's tactics misread, and after Antonio Rudiger's thunder-strike they didn't settle enough which made Brentford equalize within two minutes and in attempts for more, their defensive line got exposed to counterattack by 'The Bees' leading to two additional goals and Wissa's in the 87th minute.
It was a dream come true indeed for Brentford as they are now 11-points clear of the relegation zone.
Do you think this performance might affect the Blue's preparation for the UEFA Champions League clash against Real Madrid on Wednesday night?.