Very interesting results popped up in the South America CONMEBOL World Cup Qualification match-day 17 where Paraguay beat Ecuador by 3-1, Colombia emerged victories over Bolivia by 3-0, Uruguay narrowed down on Peru by 1-0, Brazil with the 4-0 against Chile and Argentina rounded the round 17 matches thrashing Venezuela by 3-0.
And as individuals' performances are always accounted for, this team of the week after round 17 in CONMEBOL Qualification stage.
Argentina goalie Franco Armani and Brazil Alisson had a fantastic game respectively at the National levels but Uruguay Sergio Rochet won the heart of many with his intimidating skills on Peru attackers as they escape by a goal to nil at home. In the fullbacks, Barcelona Uruguay multi-role defender – Ronaldo Araújo is lineup with Brazil Guilherme Arana as both duos focused their attention on stopping fast-paced attackers on the flanks and supporting teammates along the lines. Neutralized Colombia's defensive force with some tackles, blocks, and passes – William Tesillo pairs Paraguay ball-playing defender Fabian Balbuena at the Center-back. The duo did a great job calming the waters at the back claiming victories for their respective Nations.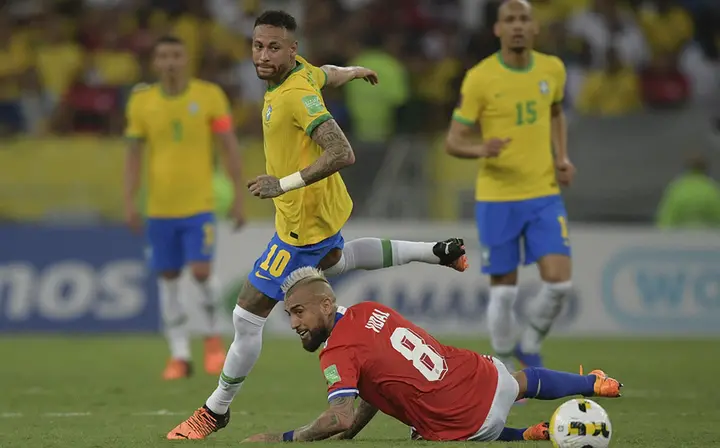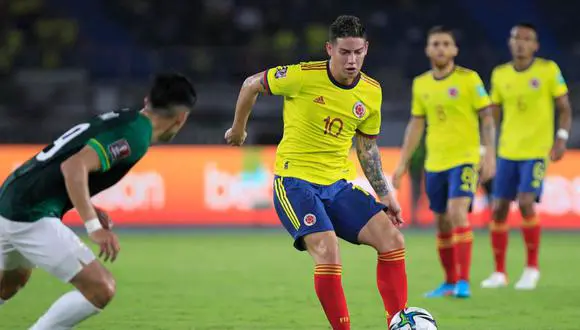 Have the mindset of connecting the whole team and assisting teammates that were witnessed against Bolivia – James Rodriguez is starred in the central midfield along with Argentina two-assist hero Rodrigo de Paul. The duet had 92% plus accurate passes and Rodrigo de Paul with the little touch in the holding role, the team is look great in every aspect.
Led Brazil to a triumphant win against Chile with a goal and five shots attempts, Neymar is shifted to his comport role – the left flank whilst club teammate Angel Di Maria is on the right side. Lasting 20 minutes on the pitch, the 34-year-old bagged in a goal and an assist for Argentina.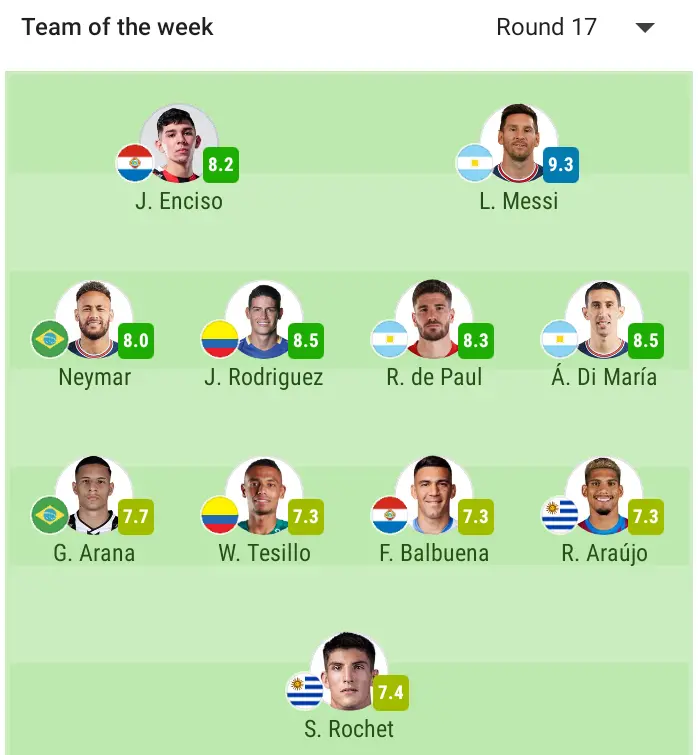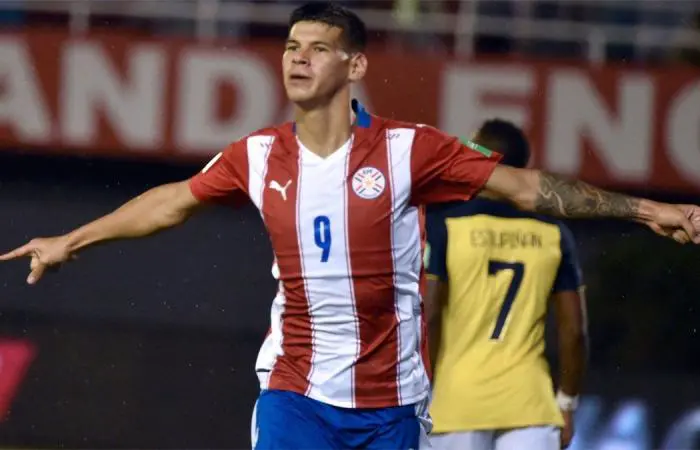 Played as a false nine and Captain Argentina to beat Venezuela – Lionel Messi again leads this team attacking force partnering Paraguay 18-year-old sensational forward Julio Enciso who displayed great striking techniques and find Ecuador's back of the net once.