77th meeting term as ElClasico, Barcelona once again held their arch-rivals Real Madrid down by a goal to nil following a recorded 4-0 victory in their last meeting in the La Liga Santander.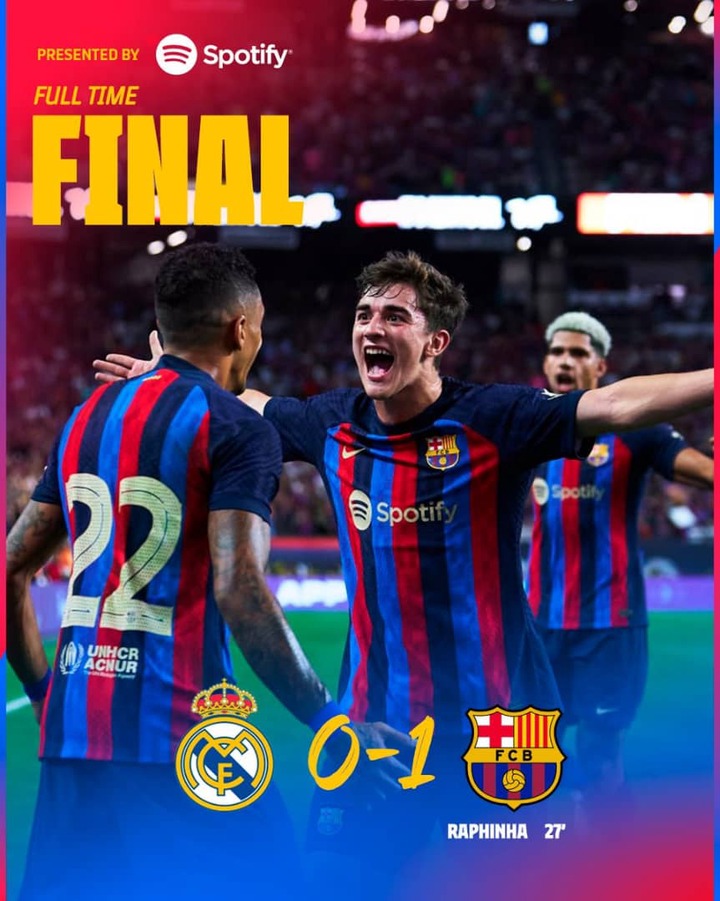 Although a preseason friendly, it was much more compelling and both teams portrayed what was expected, played with confidence, and vigour alongside the zeal to win, and at the end of the whistle, Barcelona emerged as winners with their new boy- Raphinha being the difference maker.
€55m signing from Leeds United this summer, the Brazilian winger has so far exhibited a promising talent, something that cheers as the club prepares for the upcoming season.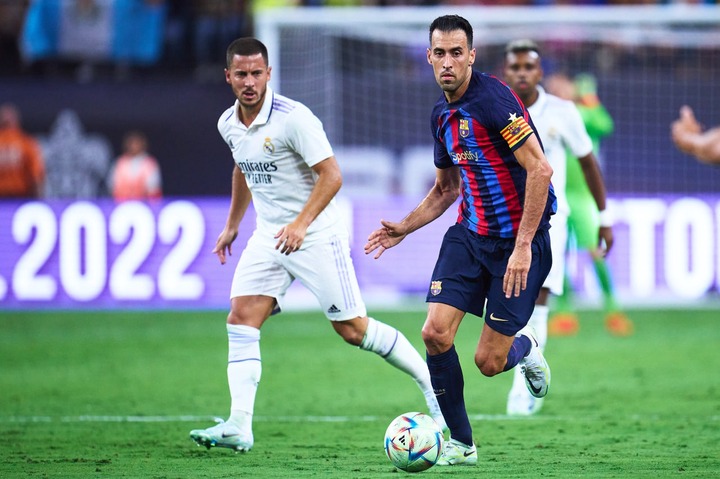 Assisted twice and scored in his first debut for the Catalans against Inter Miami, the 25-year-old on such high momentum delivered once again, a sensational goal that placed his side an edge over their rivals earlier today.
A strike that landed in his strong foot [left] at the right top corner beating Thibaut Courtois in the goal post.
Watch highlights between Real Madrid and Barcelona below.
Source: Soccer Prime
What are your thoughts on Raphinha's performances so far?.