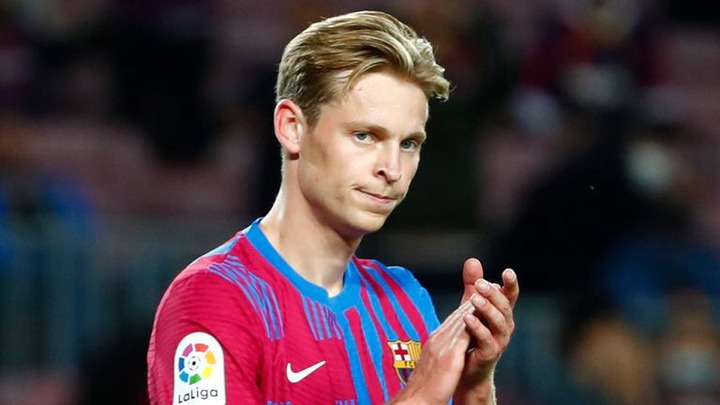 Frenkie de Jong has left Barcelona and Manchester United in the lurch, just as it seemed that the 'red devils' negotiations to sign him were going well. 'Sport' have reported that the player has told both parties that he doesn't want to leave the city of Barcelona, where he wants to end up as a key and successful player.
This fits with comments that he made when he first arrived from Ajax. He was delighted to live the dream and wear the famous shirt, something which is still true today. He has not been weighed down by the years where he was part of a negative Ronald Koeman team, nor the rebuilding project by Xavi Hernandez.
His reluctancy to leave is not good news in the offices at the Camp Nou or Old Trafford. The Spanish could do with selling him to boost their finances, since he has a high salary. Furthermore, the funds raised by his sale could be reinvested in other areas such as signing Robert Lewandowski.
Source:@besoccer