There is no perfection as humans, but that shouldn't make us fall shorts of our expectations as an individual or a group, or a team. Individuals or a team are prone to making mistakes which is understandable but a team or a group are made of specialist and professionals in specific positions or areas with the same goal and in that case, mistakes are not the best option going forward due to the belief of making every shot count.
The Black Stars of Ghana are in contention against the Super Eagles of Nigeria for the World Cup qualification playoffs, a match that looks to be very tense given the task at hand. Black Stars as a team have entrusted its power in twenty-seven professional players to make the Nation proud same as the Super Eagles of Nigeria. 
Which makes the task at hand very difficult, but as a team, the best have been selected and should be able to deliver.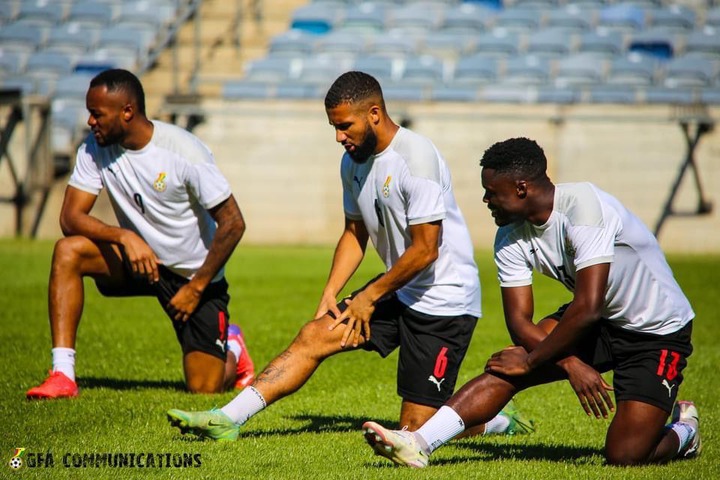 In recent times, the Black Stars of Ghana have had issues with the striking role and the AFCON is evident of it where they encountered scoring issues. Four strikers have been called to the squad ahead of Nigeria clash and looking at their statistics in their respective clubs, the issue of scoring is been identified as a problem where the player with most goals scored oversees is two – Felix Afena-Gyan, unlike their opponent whose attackers have less than ten goals in their respective clubs and this has been an issue since the absence of legendary Asamoah Gyan.
Coach Otto Addo to get the best-needed results against Nigeria should deploy these tactics in the forward role which looks promising. Daniel Kofi-Kyereh who played in the 8-role in AFCON should be pushed to the attacking force given his role as an attacker with his club St. Pauli where important goals have been scored in Germany Bundesliga 2. The 26-year-old goal involvement this season is more than the entire striking force of the team (21).
Kofi-Kyereh should deploy the role as a supporting striker due to his playmaking skills along with the ability to make long-range shots, dribble, and assist with Felix Afena-Gyan taking Jordan Ayew's usual nine position due to his similar qualities with Kofi-Kyereh. Ayew, on the other hand, have had trouble scoring recently and can be used as a game-changer due to his dribbling qualities. Afena-Gyan is quick, smart, and have good positioning techniques which should be preferred to Jordan Ayew.

Joseph Paintsil should come in wide's partnering Mohammed Kudus on the other side although he haven't had enough minutes after recovering. Kudus is an amazing starlet with unique passing qualities alongside ball controlling. Painstil also tends to have an eye for goals along with crossing into the opposition half, running along the flanks, and also as a team player which makes the duo, perfect for these positions.
Is this the best forward to approach the match?.