Following a successful season spell in the German Bundesliga where Bayern Munchen emerged as Champions, their tenth successive journey in a row here is compiled data of individual players' performances as the Team Of The Season.
In a brief of it, it features five Bayern Munchen stars, two RB Leipzig's, and each from Borussia Dortmund, Monchengladbach, Freiburg, and Hoffenheim.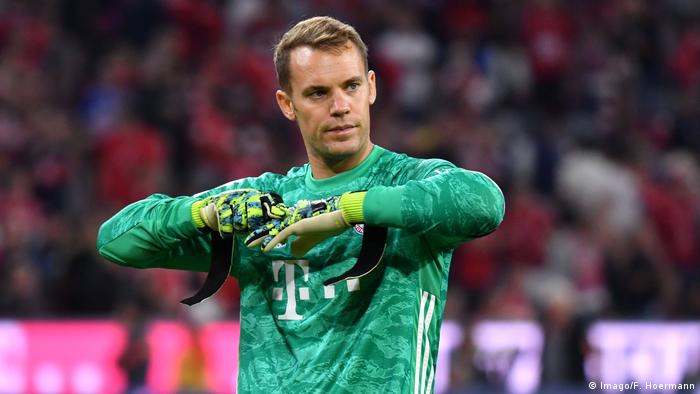 Goalkeeper
Four stop-stoppers were able to maintain a record of 10-clean sheets each, however, Bayern Munchen Manuel Neuer emerged as the best with stats. The 36-year-old stats stood out among all contenders – 0.9 goals conceded and 2.3 saves – per game.
Defenders
In a preferred four defensive units – Nico Schlotterbeck and David Raum are deployed to the fullbacks while Willi Orban and Dayot Upamecano as center-backs.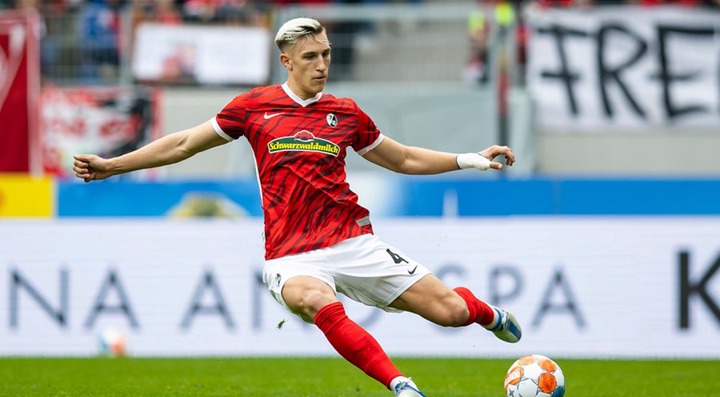 Rated as the best defender in the league, Schlotterbeck was very successful with Freiburg pushing them to Europa League football. Can play all defensive positions, the 22-year-old, a soon-to-be Dortmund player was featured on 9 occasions in the team of the week, registered 4 goals, an assist, and 9 clean sheets.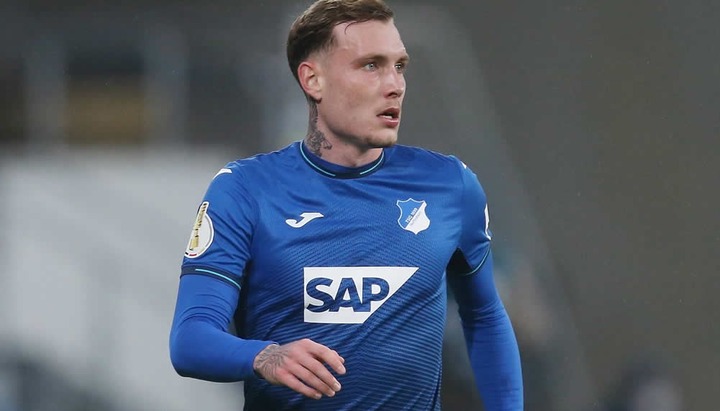 David Raum also stood up as Hoffenheim's most valuable player, assisting on 11 accounts, 5 times team of the week player, 3 registered goals, 19 chances created, 4 clean sheets, and other relevant statistics.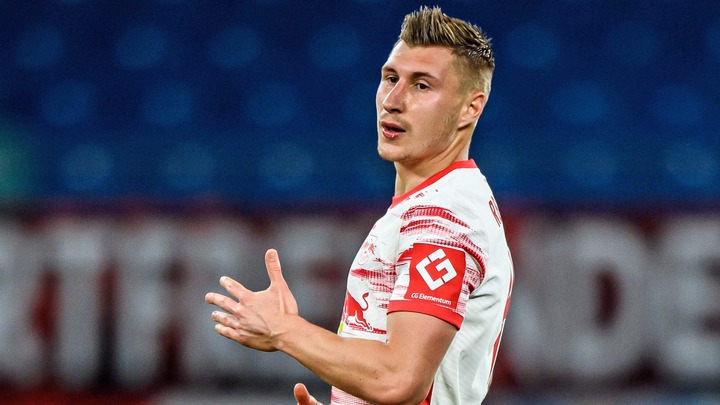 Willi Orban seconding Nkunku as RB Leipzig-rated players, the Hungarian kept balance in defense sighting 2 goals, an assist, 8 clean sheets, and the least conceded goals of 37 in all outings equalling Bayern Munchen Dayot Upamecano as the best defensive duo.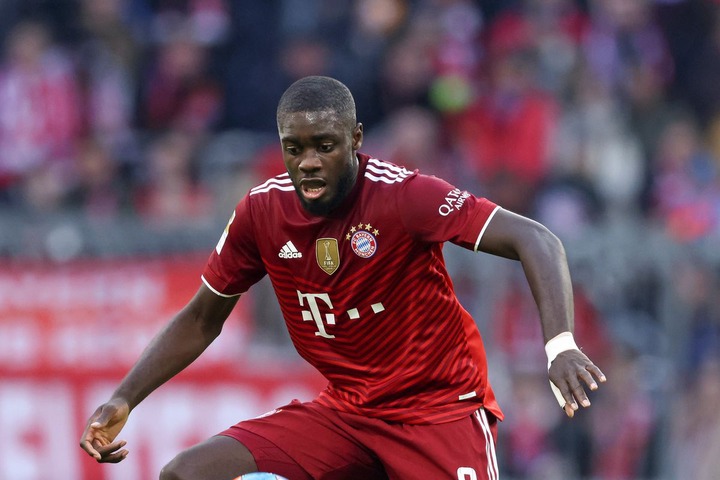 The Frenchman also had a quite season ranked 27th overall in the league. The 23-year-old oversaw his first title with recorded stats of a goal, 6 assists, and 7 clean sheets.
Midfielders
Featured four men in midfield – Joshua Kimmich, Jonas Hofmann, Thomas Mueller, and Christopher Nkunku emerged.
Ranked as the overall best player in Bundesliga is quite a journey for Joshua Kimmich. Found interest in the defensive midfield role, the 27-year-old performance was highly spoken of and noticed in every league game. Surrounded by one of the best scorers in Europe, he conceived all to be the best on the team. His summoned stats account for 3 goals, 11 assists, 3.0 key passes per game, 95% pass accuracy per game, 7 times team of the week player, and a rating of 7.79.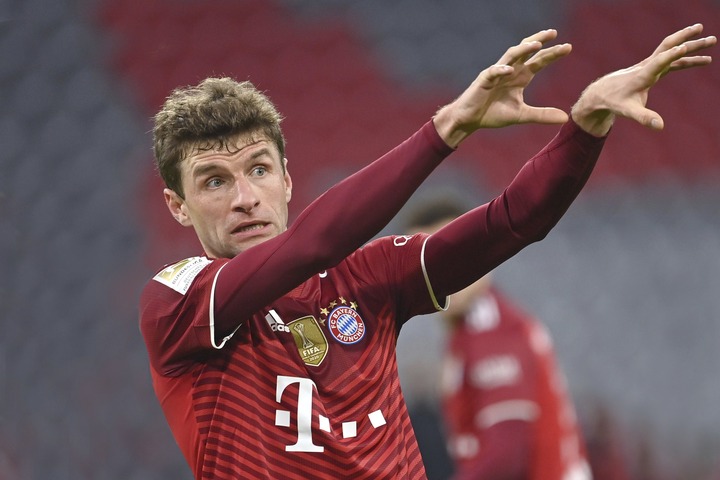 The most assisted player in the league, Thomas Muller marveled at many with his passing skills. At age 32, he had some quite bumps with injuries but made his presence known in every featured game – either he scores or assists. His recorded goal involvement in 32 appearances accounts for 23 [8 goals, 18 assists] and 5 times team of the week player.
Jonas Hofmann Is hardly noticed in Europe but his stats depict itself. The most valuable player on the Borussia Monchengladbach team this season, and 5th in overall Bundesliga ranking, the 29-year-old was recognized for such an effort. In 26 league appearances, he had the back of the net on 12 occasions, 5 registered assists, accuracy per game of 82, and a rating of 7.41.
One can not list the brightest starlets in Europe this season without the name of Christopher Nkunku popping up. Sealed a transfer move to RB Leipzig in 2019 for a reported fee of €13M, the 24-year-old Frenchman is worth triple that in today's transfer market due to his sensational performance. He was Leipzig's revelation involved in 33 league goals, 11th featured Bundesliga team player and 3rd most valuable player overall.
Forwards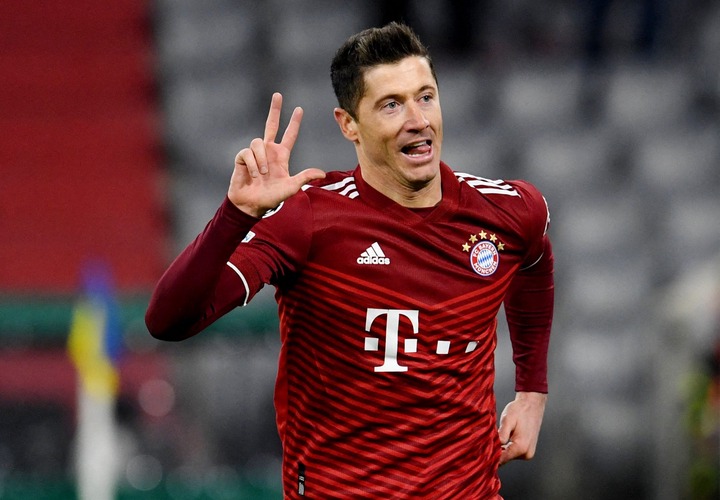 There are no other attackers who did excel in the just-ended Bundesliga campaign than Robert Lewandowski and Erling Braut Haaland. Goal-scoring competitors over the years, the duo once again kept defenders on their toes running past them and hitting the target on several occasions. Lewandowski involved 38 goals [35 goals, 3 assists] for the League Champions, likewise, Haaland's on 29 goals occasions [22 goals, 7 assists]. The Polish striker once again emerged as the top scorer, his 5th in a row.