A rule in football set by UEFA regarding the long-term survival of clubs, which stipulates the idea of spending more than what you earn in the pursuit of success, the Spanish La Liga per a post sighted on BBC Sports have filed a complaint to UEFA against Manchester City and Paris Saint-German for breaching the regulation.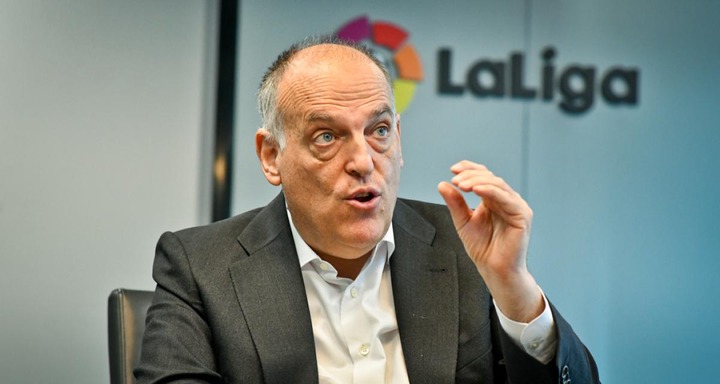 Javier Tebas [La Liga President] – argue was that the pair's way of doing business does not correspond with the transfer market trends or make economic sense following the multi-million-pound contract that was offered to Kylian Mbappe in May making him snub Real Madrid who were heavily interested in signing him this season likewise with Manchester City Erling Haaland transfer from Borussia Dortmund for a reported fee of €51.2M which the 'Los Blancos' were also interested.
The complaint against the French outfit is understood to have been made last week and one against the English side in April.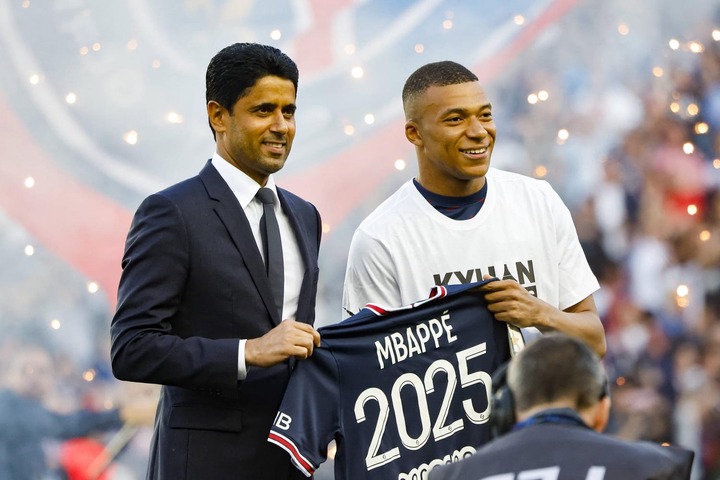 Kylian Mbappe's new contract details according to "theguardian":
1. €100M for accepting to renew the contract with the club.
2. €50M net salary a year.
3. €35M to Monaco for the Frenchman renewing his contract.
Tebas words to the media "La Liga understands that the irregular financing of these clubs [PSG and Manchester City] is carried out, either through direct money injections or through sponsorship and other contracts that do not correspond to market conditions or make economic sense".
He continued "La Liga considers that these practices alter the ecosystem and the sustainability of football, harm all European clubs and leagues, and only serve to artificially inflate the market, with money not generated in football itself".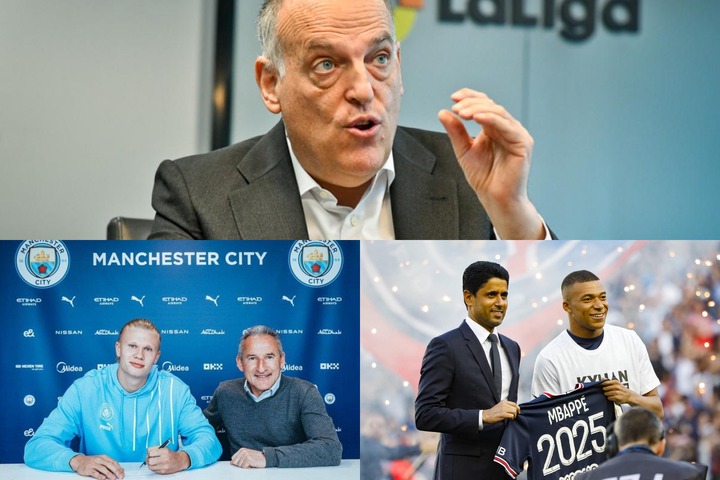 Link: https://www.bbc.com/sport/football/61810148