Battling for UEFA Champions League (CL) football for five years now, Arsenal had a great momentum to fulfill such dreams this season but ended up tainting it after today.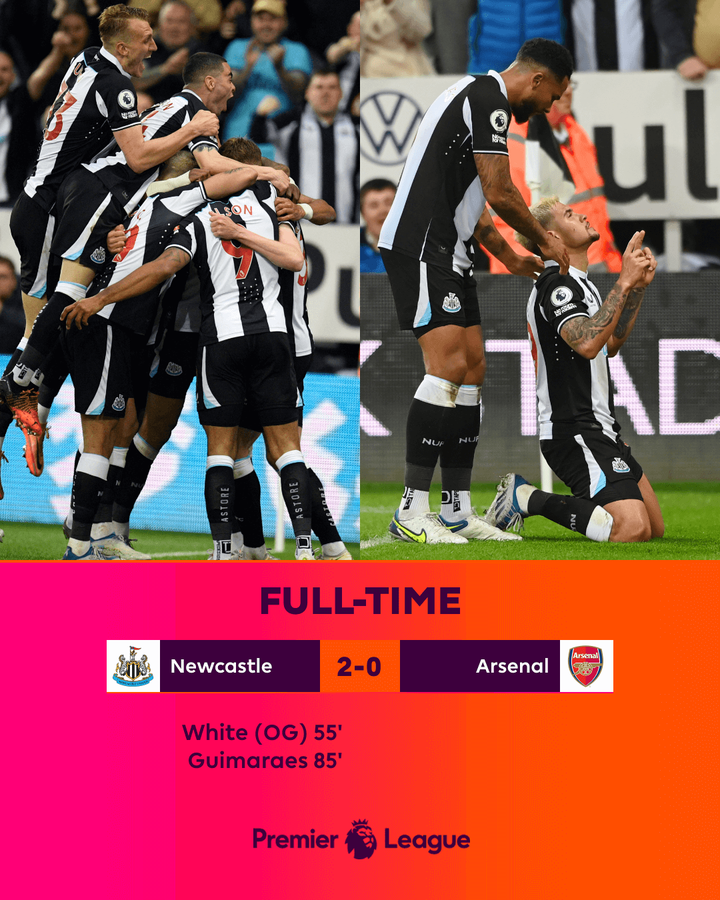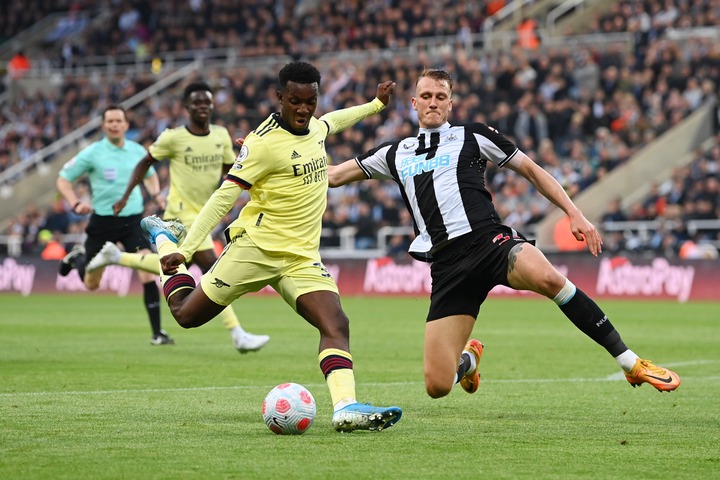 Filled with great expectations and vigor at the St. James' Park, the Gunners were the main headline for the three points given their caliber and a record of four years unbeaten against the host [Newcastle United] but whatsoever ended up losing by two goals to nil at the expense of Ben White own goal and summer signing – Bruno Guimaraes.
Despite aiming at nothing this season, the Magpies had the Gunners by the hook and outplayed them an inch less, with 51% in ball possession along with 16 shots on goal, 12 corner kicks, and pass accuracy of 80%, and other relevant statistics.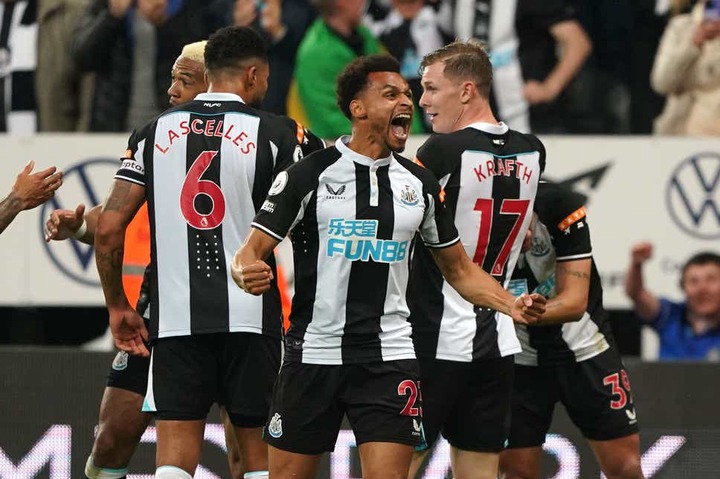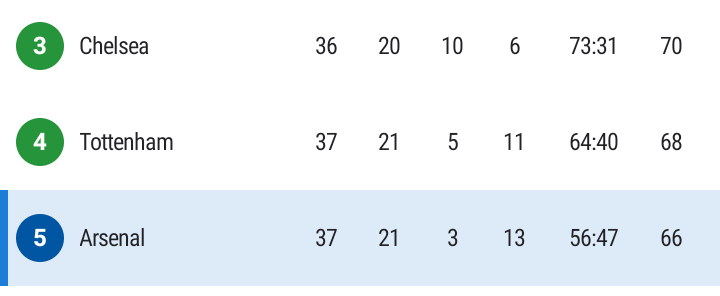 As it stands, Arsenal's progression remains at a standstill in the fifth position, two points away from the Champions League dream ideally the fourth position which is currently being occupied by Tottenham Hotspur after their goal to nil victory against Burnley on Sunday. Although a match left each to be played by both teams [Tottenham and Arsenal], there are high expectations a win each is assured. Tottenham to face Norwich City, likewise with Arsenal – Everton.
And as a tradition in football where a player is noted for their performance and rewarded individually, Newcastle Brazilian midfielder Bruno Guimaraes emerged as the Most Valuable Player (MVP) of the match.