In a 4-3 score-line in the first leg of the Champions League semifinals between Manchester City and Real Madrid, the 'Los Blancos' had the opportunity to rise from their slumber in the second leg at Santiago Bernabeu which they miraculously by countering Riyad Mahrez's goal in the 73rd minute by substituent Rodrygo.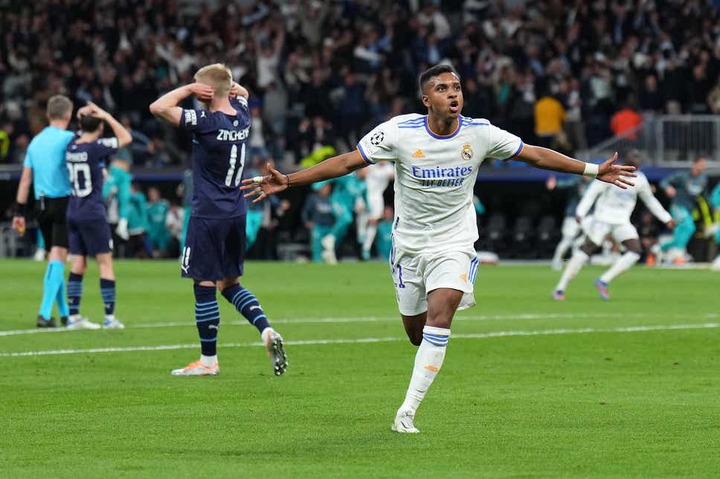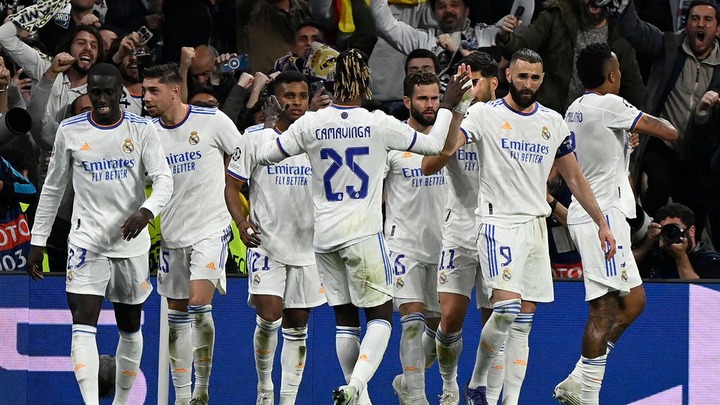 It was one of the most monument come back in football history, scoring twice within a space of a minute (90th, and 91st), squaring up the 5-5 score aggregate before the fulltime. Right into extra time, exactly five minutes into play, Karim Benzema shot through a penalty spot after Ruben Diaz committed a foul on him in the 18-yard box, confidently and comfortably placing behind Ederson as the La Liga Champions head into the finals with Liverpool who also did their part against Villarreal on 5-2 aggregate.
This is not the first time Real Madrid pulled such a stunt, in the round of 16 something similar happened to Paris Saint-German at this very stadium where they sobered up from two goals deficits, scoring thrice.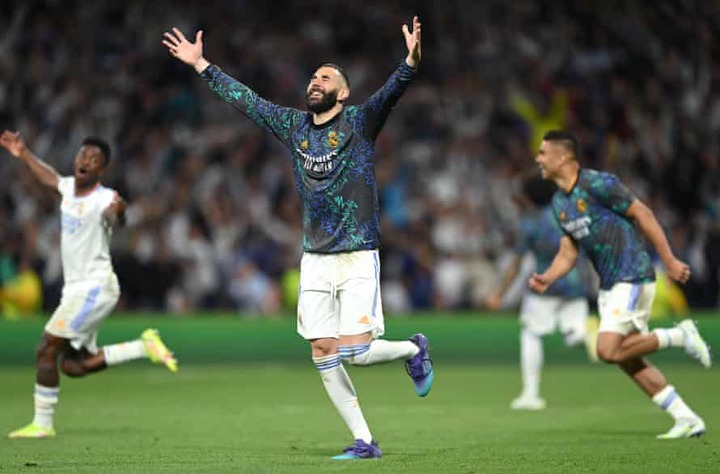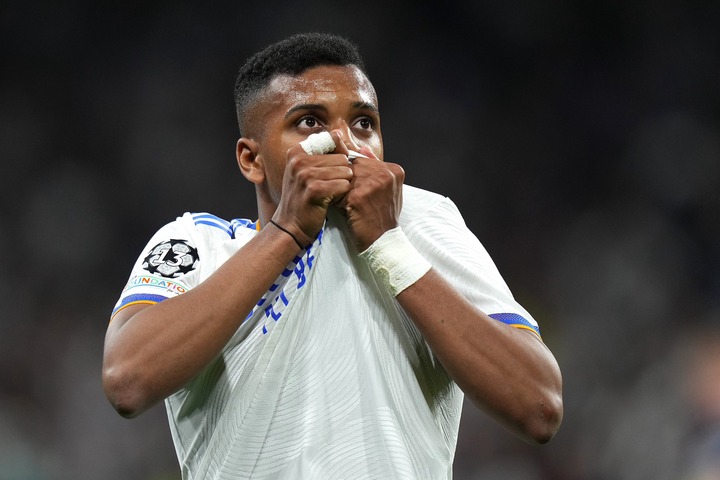 And as a traditional honor, honored to individual players in every game, Rodrygo emerged as the man of the match.
The 17-year-old starlet has been Carlo Ancelotti's savior lately, delighted against Chelsea in this very stadium, such momentum is still with the Brazilian as he once again overturned the results within a twinkle of an eye in favor of his side. He is indeed the future saving the 13th Champions once again at the latter end.
Thibaut Courtois, Karim Benzema, Rayid Mahrez, and Ferland Mendy were all on top of their game.
Which player overwhelmed you between Real Madrid and Manchester City?.